"The Best Chiropractic Office in Highlands Ranch is Definitely Vitality" Steve Schmidt
See What Our Other Practice Members Have to Say: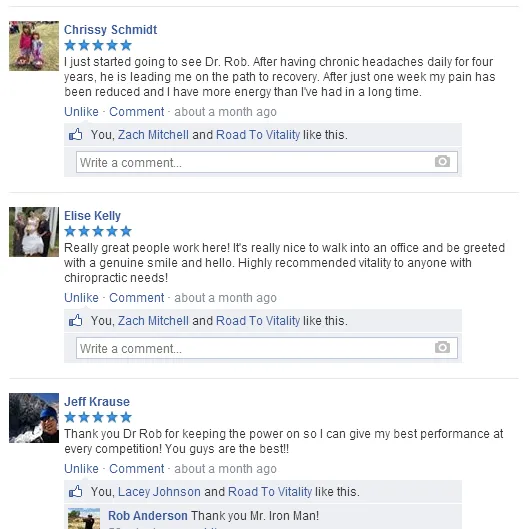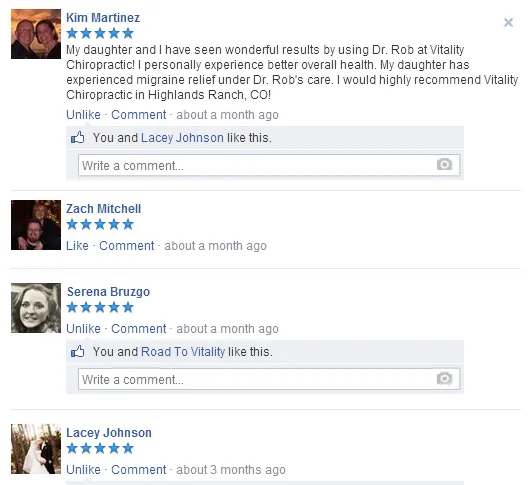 Lexie Spiranac
started care in our office to enhance her athletic abilities and to stay healthy. She has been under active care for almost 7 years. During that time she has competed with the U.S. Olympic Tae Kwon Do Team and was a national competitor in high school track. Structurally her spine and therefore her health are in the best shape possible for an avid athlete. Lexie exclaimed, "I truly believe that Dr. Rob's care gave me the extra strength & flexibility I needed to both win the 5A State High Jump Title and earn a track and field scholarship to Stanford

University." She was seen at least weekly driving up from Lewis Palmer High School.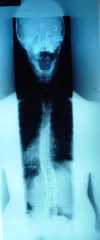 Molly visited our office with the referral of her mother complaining of lower back pain. A complete evaluation was performed and the following objective findings were uncovered:

Breathing Function: 269/700 causing diminished healing and low energy.
sEMG Findings: Severe muscle spasms causing abnormal curves.
Balance Findings: L 7/R 7 causing improper circuitry of nerves to body tissues.
X-Ray Findings: 19 degree scoliosis and reversed neck curve weakening her heart and lung function.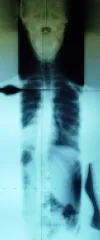 Her diagnosis was idiopathic scoliosis complicated by subluxation and forward head syndrome. She was immediately started on a home care spinal exercise program and visits 3 times per week for 8 months followed by 2 times per week for 4 months.

At her 12 month complete follow-up evaluation her scoliosis was reversed leaving only a slight shift in the upper spine. Her breathing function has increased 264% to a 711/700. Her balance has increased to L 22/R 22. Her sEMG findings near perfect. Her family was so happy with her results they have committed to continuing her correction and starting her younger brother under care who has advanced forward head syndrome. Molly will be off to college next year with a life full of Vitality ahead.
Kimberly Silva: "The results from chiropractic care have been outstanding. I noticed immediate improvement in my health and attitude. It has increased my stamina, recovery and overall body-building program."

Pete Alfino Iron-Man: "I can run and bike without feeling stiffness during or after workouts. I was at a point where I considered stopping triathlons. With the assistance of Dr. Rob, I have renewed my desire to race!"

Annette Spiranac: "My results are nothing short of miraculous! I saw steady improvement from my first adjustment, and in less than 5 months I lowered my golf handicap from 28 to 19, I started taking professional level ballet classes after a 20 year hiatus, and I have committed to play competitive team tennis again at the 4.5 level. I didn't believe it could be done; however, I am living proof that with the right people helping you and a strong commitment to regaining your health, you can achieve results you never thought were possible."
Reviews